Do what you love, love what you do it on
NVIDIA Studio devices are specially designed for creators. They are designed to let you unleash your passion. Powered by NVIDIA RTX GPUs, each NVIDIA Studio system uses AI to reduce tedious tasks, boost performance, supercharge apps, and give you more time to do what you love. So whether you're editing videos, streaming, gaming, or doing homework, Studio devices elevate everything you do.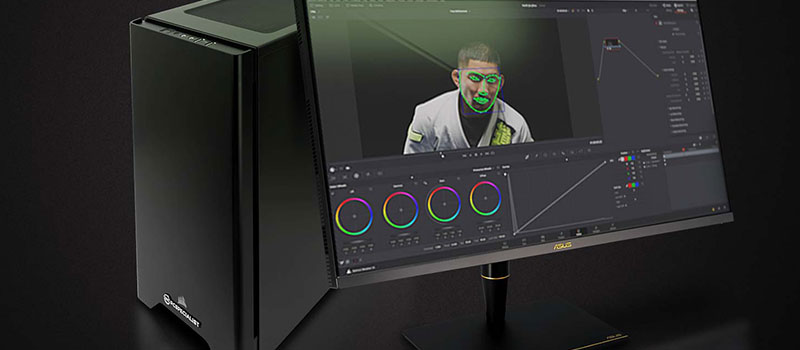 Ultimate Creative Devices for Students
Speed Ahead of the Curve
The GeForce RTX 30 Series are the most powerful Studio devices yet, and it's not even close. With up to 2x the rendering performance over last gen GPUs and up to 48GB* of GDDR6 graphics memory, everything you do is snappier—even rendering 3D models and editing 8K HDR RAW video.
* 48GB graphics memory is supported on NVIDIA RTX A6000 and Quadro RTX 8000 GPUs.
Studio Ecosystem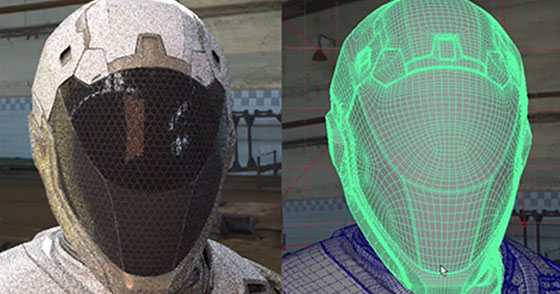 App Acceleration
Bring Your "A+" Game with Supercharged Apps
Whether you're an aspiring graphic designer, photographer, an architecture student, or any other kind of creator, NVIDIA GeForce RTX GPUs offer huge performance boosts and AI acceleration. With GPU accelerated apps like Adobe Photoshop, Lightroom, and Blender ready to run faster than ever, you can create at the speed of imagination and stay ahead of the class.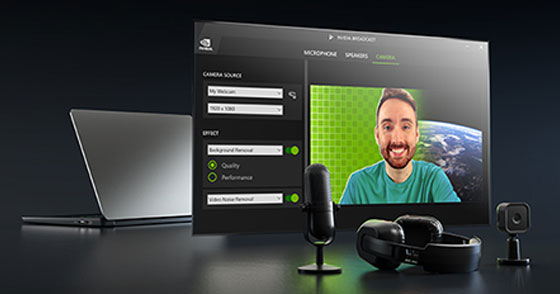 Exclusive Studio Apps
NVIDIA Broadcast
Studio devices are packed with access to exclusive software like the NVIDIA Broadcast app, that enhances your webcam and microphone with AI for improved live streaming or remote learning.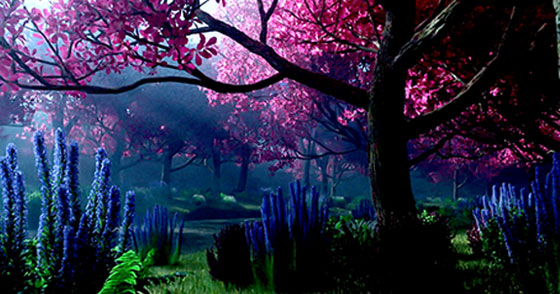 Exclusive Studio Apps
NVIDIA Omniverse
The future of 3D content creation has arrived. NVIDIA Omniverse™ is a RTX-powered virtual platform that revolutionizes how people create, collaborate, and interact with 3D. So if you dream of making animated films, buildings of the future, games to rival Fortnite, and more, your Studio laptop will have ultra-speed, real-time ray traced rendering for quick staging, animating, lighting design, and advanced AI capabilities. Feel free to create without limits with Omniverse.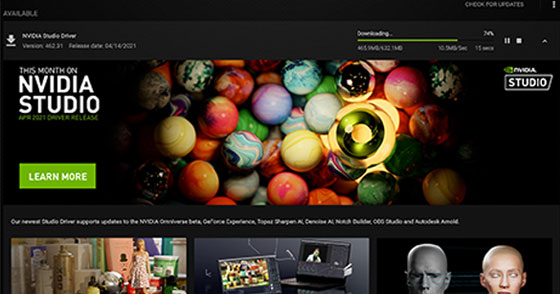 Studio Drivers
Advantages to Make You the Most Likely to Succeed
Exclusive, free NVIDIA Studio Drivers optimize NVIDIA hardware for the top creative applications to constantly give creative students new features and performance enhancements. Studio drivers are extensively tested against the latest creative app releases to ensure you don't miss a beat when up against a deadline.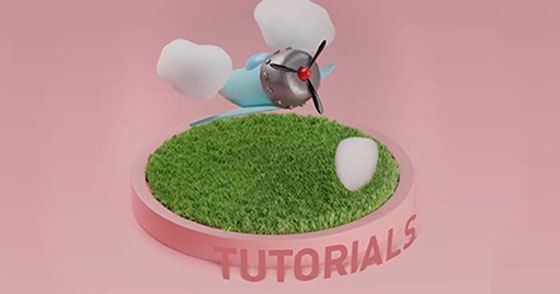 The Studio Community
Artistic Inspiration Strikes On Demand
Not sure where to find the next muse for your latest project? NVIDIA Studio's bustling social communities include a dedicated YouTube channel filled with tutorials and videos that are hosted by world-class artists. Learn a new skill, brush up on one you haven't used in awhile, or just get inspired by artists at the top of their field.
More reasons to love studio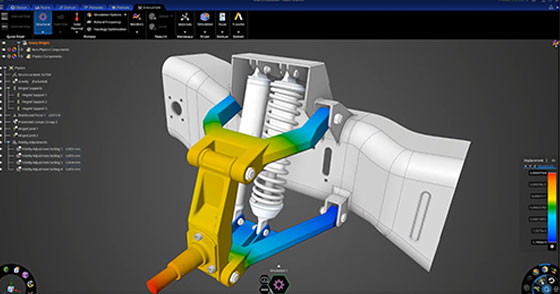 STEM & DATA SCIENCE
Explore New Interests at a Rapid Pace
If your aspirations stretch beyond the creative world, Studio laptops also feature acceleration for dozens of applications in STEM, including engineering, computer science, data science, and economics applications. From Matlab and SOLIDWORKS to TensorFlow and SciKit-Learn, study smarter with NVIDIA Studio.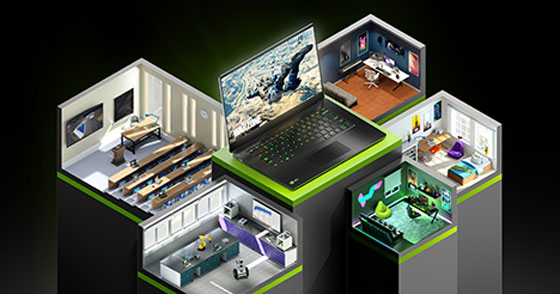 GAMING
Work Hard. Game Harder.
When you're done studying for the day or just want to have a little fun between classes, Studio laptops deliver a phenomenal PC gaming experience. You get the most realistic and immersive graphics, with ray tracing, performance-boosting NVIDIA DLSS, and latency-squashing NVIDIA Reflex.